[callout]This is a guest post by Rachel (Clare) Teague, who graciously agreed to let me share this with you.[/callout]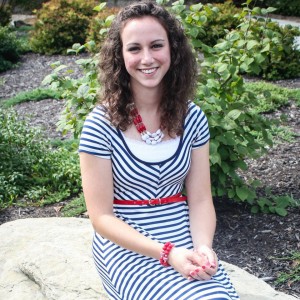 Dear All Concerned with My Future: Yes, I am single.
That doesn't mean I'm going to be single for the rest of my life. It doesn't mean I can't "get a man." It doesn't mean I'm depressed and terribly lonely.
What it means is:
God, my almighty Father, wants to take me on a walk, just the two of us, for a while. He wants to shower me with the beauties of life, even those that hurt and scare me like hell itself.
He wants me to be His little girl, until I am ready to grow into someone's wife, support, soulmate, best friend, lover, debate partner, dance partner, and all around third-biggest fan. (God and Mama Mary are numbers 1 and 2, respectively.)
And maybe, if I'm to be blessed in that way, a tiny human's or some tiny humans' mommy, nurse, best friend, homebase, safe spot, protector, and fiercest third-biggest fan.
Or, in a wild turn of events, a very blessed member of a religious community.
Being single means I have some lessons to learn, prayers to pray (with just my Eternal Daddy and I), some growing to do, some tears to cry, some adventures to live through, some hard times to get through, some easy times to appreciate.
Being single doesn't mean I'm hopeless, it means God is teaching me to be hopeful. It doesn't mean I'm lonely, it means I need to learn to be alone with God. It doesn't mean I need a man to be happy, it means I need to learn to be joyful with God as my first "Forever Lover." It doesn't mean I'm waiting "for my life to begin" — it means I need to be aware of the new beginnings that only come when one is single.
And when the time is right, when I'm ready for what God has planned, when God and I turn a very special corner on our walk, God will turn to me and say: "Oh, yeah. Here's the man (or religious community) I've been preparing just for you. Don't be too crazy with him. Love him, call his bluff, call him on to sanctity. Have some fun, and the perfect number of babies. I kinda like those little people."
And the three of us will walk off into the sunset, for our sometimes-happy-sometimes-not-but-always-blessed ever after. And even if this man, or religious community, doesn't appear and I end up single for the rest of my life (insert blood-curdling scream here), I will BE OKAY. I appreciate the concern, but it's not your responsibility to set up my future.
God's already on that. And His plans usually end up being pretty awesome.
So to all those wonderful souls who worry about me and cry for my sake, don't worry anymore. There's no need. As The Lord of all once said (and technically never stops saying), "Be at peace."
I'm young. I'll learn. I'll make mistakes. I'll correct my mistakes. But I need to learn to fly before I can prove to you that I'll always return to my first nest, or that I'm ready to make a nest of my own.
So please, be at peace about my future.
God is.
[guestpost]About the blogger: Rachel (Clare) Teague is a May 2015 graduate of Franciscan University of Steubenville, where she majored in Middle Childhood Education and was a member of Sacrifice of Love Household. She is currently teaching 4th, 5th, and 6th grade English Language Arts and Science (her two favorite subjects) at a charter school in Ohio for students with autism, ADHD, and related disorders. She has been blessed to teach eight young boys who challenge her daily to live out a life of love. She loves being a Roman Catholic, sharing the beauty of her faith, being the seventh of nine children, an aunt to 18+ nieces and nephews, and a teacher. Her favorite hobbies include reading, praying, sleeping, and eating, and daily loving on four of her nieces and nephews. She hopes to one day become the patron saint of humor and awkwardness. She can be contacted via Facebook (under Rachel Clare), or via email at Teague.Rachel12@gmail.com. [/guestpost]