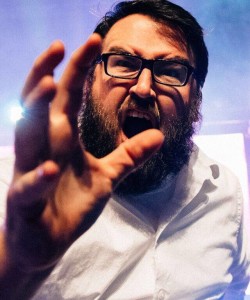 3 Lessons and 2 Tips is a series of interviews in which some of my favorite people (and probably some of yours) share three lessons they've learned by being married, plus two tips for single people.
This edition features Mike Gormley, aka "Gomer," who is hilarious and has been following Jesus Christ seriously since he was 17.
He has struggled with atheism, self-hatred, and a very nerdy persona in a house of athletes and sportsball fans. He is husband to Shannon and father to four insane children who are the delights of his life.
Gomer has been in full time churchy-work for nine years and runs his own side project called LayEvangelist.com and an awkward (his word) and awesome (my word) podcast for young adults, called Catching Foxes.
He is gracious to share three lessons and two tips with us: Continue reading "3 Lessons and 2 Tips from Gomer"