This post is part of a monthly series called PRIESTS & NUNS ARE COOL! in which I interview a priest or a nun about his or her vocation — and about how adults who haven't discerned a vocation yet can discover their own. This edition features Fr. Mike Schmitz, the chaplain for Newman Catholic Campus Ministries at the University of Minnesota Duluth and the Director of the Office of Youth Ministry for the Diocese of Duluth.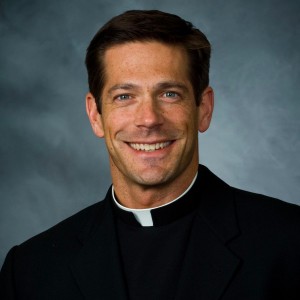 I almost met Fr. Mike Schmitz once. He was a keynote speaker where I was a chaperone: at a Steubenville ATL youth conference.
Our paths crossed but neither my schedule nor his provided the time for us to chat, which, let's face it, was a bummer. But Fr. Mike and I have connected since, because the Internet.
Fr. Mike — a killer homilist (my words, not his) who aims to be a better man, priest, friend and relative, and to find new ways to share who Jesus Christ is and to help people encounter Him — is gracious to discuss his vocation for this series, and to tell us how an adult who doesn't know his or hers yet might discover it: