After I shoe shopped yesterday, I stopped at the mall's Barnes & Noble to do what I always do: browse the Christian books. This time I bought one — Building a Bridge by Fr. James Martin.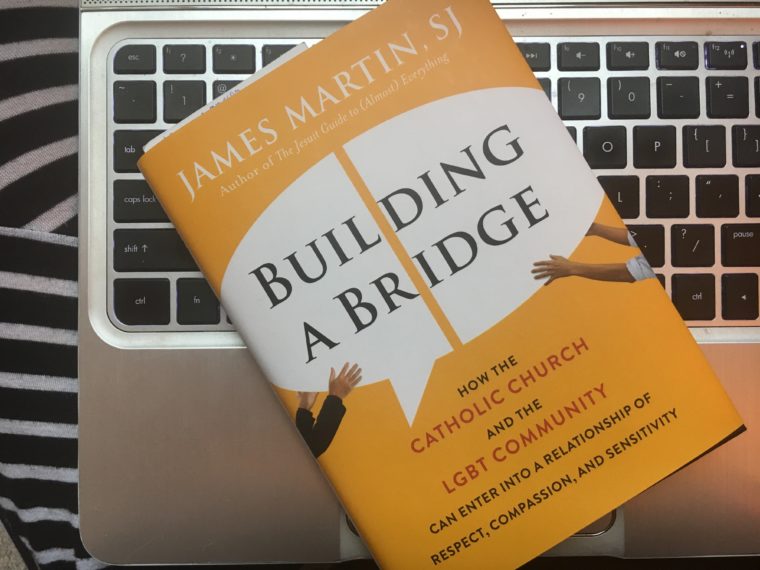 And I'd been warned. Catholic Twitter had sounded the alarm, had said to read reviews of it instead, to steer clear of it (and, in fact, to steer clear of Fr. Martin himself, who, by the way, I met once and is quite cordial).
Now that I've read it (excluding its second half, which is for meditation and reflection — I'll read that later), I'd like to invite Catholic Twitter to do a new thing: cool your dang jets.