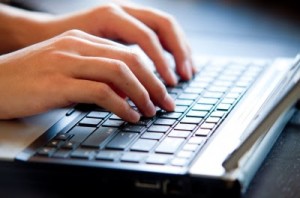 Writing a book is hard.
It is stare at blank screens, regret EVER sleeping in, what I wouldn't give for more days in a week hard.
It is also a gift.
It is an OH EM GEE, I can't believe this is real, pinch me (not really) gift.
Since I started writing it, I've cut back on blogging. As my deadline draws near (and it's far closer than I am ready for it to be), I'll cut back more on blogging. While I mostly won't write new content here again until the book is done, friends and fellow bloggers will step in to save the day. The series of guest posts — to appear Mondays, starting with yesterday's, by Leah Darrow — will last until Christmas at least.
While I'm "away," I'll continue to tweet and share posts on Facebook. And while I write, I will be grateful if you'd support me. Here's how:
1. Pray for me.
2. Ask St. Francis de Sales to pray for me (He is the patron saint of writers and journalists. We're homies.).
3. Stay tuned to Twitter and Facebook for links to surveys I'll use while I write. Take said surveys. Invite your friends to take said surveys, too (and not just your Christian ones!).
And now, I write.
– – – –
Click here to read more about my forthcoming book.