I say and/or think it every December, but dang. One day, you're riding a pink bicycle, referring to it as your cop car and you're seven. You blink and, BAM. You're in grad school, bein' 25 and learning how to diagnose mental illnesses with confidence.
Time flies.
And it won't stop. And since I probably won't have much time to write once Christmas festivities start tomorrow, I thought I'd take a little time now to share 10 things I won't forget that happened in 2010:
1. My sugar free year: Last December, on a whim, I decided I'd give up added sugar for 2010. Exceptions would include bread/crackers, condiments and alcoholic beverages. My relationship with sugar had been on the rocks for as long as I could think back. Eating too much of it always meant I'd get moody or anxious or I'd sleep so deeply you'd have to shake me to wake me up. But eating too much of it had become inevitable — how can we not eat too much sugar when too much sugar is generally added to nearly everything we eat? Tired of feeling crappy for eating it and to prove that life can be lived (and still enjoyed) without dessert, I decided I'd sever my ties to it. My sugar free year — which officially ends 8 days from today — has been mostly a success. Sans a few snags in the plan (i.e. when I got so sick last January that all I could stomach was Jello, and all the Cheez-Its I ate before I knew sugar's in it under other names, or when the Cake Boss made my cousin's wedding cake and the family talked me into trying a forkful of the frosting [it was a once-in-a-lifetime opportunity!]), I pretty much actually pulled it off. And I don't foresee adding much sugar to my life now that I've gone without it for so long.

2. I quit Facebook (and, later, Twitter): There are countless reasons people think I'm crazy. This is probably the one that takes the cake. My stepping away from social media started in 2007, when I deleted my MySpace and had texting shut off on my phone. To quote the column I wrote when I quit Facebook this year, "When we feel like an invisible audience is watching us, the pressure is on. Our decisions are calculated to a fault because everything we do is fodder for a Facebook status. … Social media can also inflate our standards in the real world. We feel more entitled to convenience, averse to effort and uncomfortable with aloneness. Finding friends the old-fashioned way can feel like too much work. Social media makes what we once needed seem obsolete. It is to relationships what fast food is to nutrition — a quick way to feel like we've gotten what we need. But when compared with what we really need, what we get is insubstantial." And the movement of social media through society is changing communication, relationships and brains in ways in which I'd rather not participate. Plus, quitting Facebook and Twitter were natural next steps when one is convicted to stick it to the social media man.

3. We said goodbye to Rocky: In winter in fifth grade, I watched my dad walk into our kitchen with a puppy on the palm of his hand. The silver dapple dachshund weighed a pound and a half and had a head too big for his body. We named him Rocky. To quote what I wrote about him earlier this year, "Together, we grew. I became an adult, and he became a trickster who got good at getting us to leave our food unattended. Once, I caught him chewing gum. Another time, I caught him sucking on a cough drop. He was a canine comedian. An intent listener. A fighter." In the summer of 2009, our vet diagnosed him with cancer. He had six months to live. So we ran and played with him until he couldn't anymore. We learned to be what he needed the way he had been what we needed for years. When he lost his ability to walk, we decided to have him put down. I was with him when he died the morning of March 22 at 13 years and 3 months old. We will always miss him.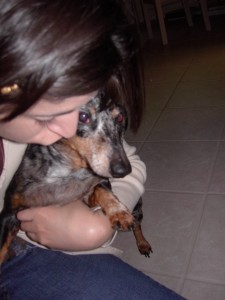 4. A missionary moved in for a weekend: Right around Easter, I got an email from a guy I'd never met — David Thies, a friend of a friend. David is a missionary and musician who lives in Houston and planned to play music and share stories from Texas to Florida and back in the summer. He needed places to play and stay and wondered who and what I knew that could help that happen when he got to Florida. It happens that there's an extra empty (literally) bedroom in my parents' house, where I also live. So I shared David's plans with my parents. And unlike anything we'd done before, we invited a stranger to stay at our house. David and his friend James came for a weekend in July. David played music at our house and at church and the guys slept on air mattresses in our home for a couple of nights. Hospitality, it turns out, is as valuable for the people providing it as it is for its recipients.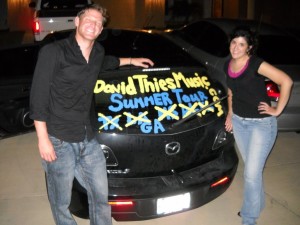 5. We adopted Rudy: This year, we had a dogless house for the first time since I was in second grade (which is when we got our first dog, Willy, who died in 2009). While my mom and I were in no rush to fill the void, it became clear this summer that my dad wanted a dog. So when I came home the on the evening of July 30, the amber eyes of an almost-two-year-old, 12-pound long-haired, red brindle dachshund stared at me from my dad's lap on the love seat. We named him Rudy, partly because he had a red nose (Rudolph?), partly because I love the movie Rudy and partly after Mayor Rudy Giuliani because that's hilarious. Mr. Mayor is, in the words of my best friend Laurel, a constant source of joy. He is a.k.a. Kangarudy (the boy can jump!), the Rude Dude and the entire chorus of the song "Hey Rude," my slightly re-written version of "Hey Jude" by the Beatles. Rudy loves people who don't catch him off guard, does not like other dogs and is the object of the obsession of almost every person who meets him. I love him.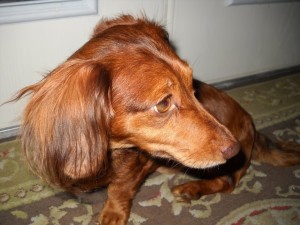 6. I got over a phobia: I can't remember when I realized I had it. I have no idea how it started. But for years, at the thought of a) driving on I-275 and/or b) driving into or within downtown Tampa or St. Pete, fear paralyzed me. I could do the things I feared because I'd done them before — just not without a heck of a lot of anxiety. I knew that if I wanted to be able to do it without anxiety, I'd have to do it a lot in one shot — flooding. But mostly, and quite contrary to what I'd suggest to somebody else in the same position, I did everything in my power to avoid it. I didn't go places if I had to take 275 to get there. I enlisted enablers. And since twice a month I have a work-related meeting in downtown Tampa, I really needed one of those enablers — Phuong, a good friend and colleague. She always drove us both to our meetings. You can imagine the panic that welled up in me when she announced in August that she'd be quitting her job. So on Labor Day, I got what I'd long needed: a few good hours of flooding. I picked my brother up. We stopped at Dunkin' D for his coffee. And then, I drove. I-4. 275. Into, out of and throughout downtown Tampa in every way possible. Two days later, the moment of truth: the first meeting to which I'd have to drive myself. I made it — and fearlessly, and countless times since, I might add. I've also ventured to several other spots to which I wouldn't have driven in the past. It's incredibly freeing and I'm forever grateful to my brother for the encouragement and patience.

7. Frankie's wedding: The first Friday of October, my brother, his girlfriend and I flew to New Jersey for our cousin Frankie's wedding. It was the first time in six years I'd fly up that way. It was the first time in 12 years I'd see my cousin Louie. It was an awesome trip. Our flight left Tampa late and the wait for a rental car in Newark took awhile. It was midnight before we got to our hotel. We found Frankie and the family in the hotel bar and stayed up 'til 2. He married the lovely Christina in a beautiful church fewer than 12 hours later. That evening, a bus picked a ton of us up from the hotel and took us to the reception which, simply, blew my mind. Multiple buffets in the cocktail lounge. Ladies in ball gowns to announce when the dining room opened. A DJ and a percussionist whose music you could feel. A cake made at Carlo's Bakery, the bakery from the show the Cake Boss. I, one who only loved to dance when behind locked doors at home, gave in and busted some moves for the first time publicly. So. Much. Fun! I flew home the next day — a super short trip. But entirely worth it.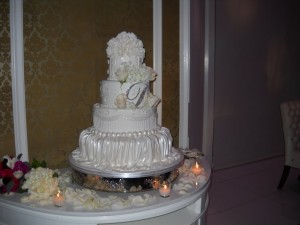 8. I met and interviewed R.L. Stine, a hero of mine: Kim and I go way back: we've been friends for 15 years. So you can imagine all the ways we can reminisce. At dinner at her parents' house probably halfway through this year, we brought up a book series she and I loved as kids: Goosebumps. The series of "scary" books for kids is by a guy named R.L. Stine. And though I donated my collection to the library when I outgrew them, Kim kept some of hers. We found them in the closet in her old room that night. For old times' sake, we read part of one. While we read, I realized reading as much as I did as a kid is part of why I grew up to be a writer. I thought I'd thank R.L. Stine for playing a part in that. So I searched for him on Twitter (Social media is good for some things!), found his very active account and tweeted my thanks @ him. The following day, R.L. STINE tweeted @ ME! If, in third grade, somebody had told me that one day, after the advent of something called social media, R.L. Stine would send me a message via it, I never would have believed it. Even as an adult, that he thought about me, let alone tweeted @ me, completely blew my mind. Since I learned he is so easily accessed, I used my next tweet @ him to see if I could interview him for a column about growing up with Goosebumps books. HE SAID YES. Within the hour, I was callin' him Bob, setting up our phone interview and pitching the idea to the paper's book editor. Serendipitously, Bob would be in St. Pete at my own newspaper's reading festival in October. So what I wrote ran in advance of his appearence at the festival, where — on Oct. 23 — we finally met face to face.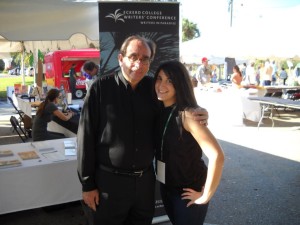 9. Kim's wedding: A little less than halfway through 2005, I walked through University Mall toward Sears, where I'd meet up with a guy named Pat. We'd met on Facebook and become friends and in the moments before our first ever face to face meeting, I called Kim for moral support. "What if he's crazy?" she said. "I AM SO SCARED FOR YOU." Little did she know that in 2010, she'd marry him. Not long after I met Pat in real life, I e-introduced him to Kim. On the way to meet Kim at a coffee shop the first time she'd meet Pat in person, Pat and I stopped at the store so he could pick up a Ring Pop, with which he'd pretend to propose. Yada yada yada, Pat proposed for real in 2009 and I was a bridesmaid in their wedding the day before my birthday this year. The entire experience was amazing — bridal shower, bachelorette party, a day at the spa before the rehearsal, the rehearsal and the rehearsal dinner and finally, the wedding. I held it together until Kim came down the aisle with her dad during the ceremony, at which point the figureative dam with which my body normally holds back tears actually broke entirely. Thankfully, people stare at the bride at weddings so my weeping with joy went unnoticed. The reception — at which I didn't just dance publicly for the second time in my life (third if you count my nonsensical dance moves at CityWalk during the bachelorette party), but more in one day than I've ever danced before — is on an unwritten list of the most fun nights of my life. Lots of laughs, food, coconut rum (but not too much!) and stories we'll share in years yet to come.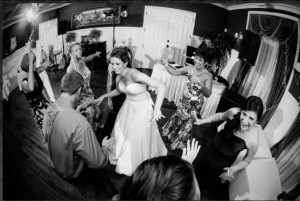 10. A cruise to Cozumel: Halfway through the year, Laurel (a.k.a. Ster) and I (also a.k.a. Ster) decided to plan a Stercation for this winter. We picked a cruise to Grand Cayman and Cozumel for Dec. 13-18. By the time it rolled around, she and I were both far beyond ready for time off. So when we pulled up to the port of Tampa, we were mildly concerned when just hours before our ship was to cruise to the Caribbean, there were no ships at port. Carnival called earlier that day to let us know the ship would be late because the weather was too windy to dock, but no ship at all so late in the day seemed a little sketchy. So, we waited. Then we waited some more. Then the cruiseline announced that due to the wind, our ship — still occupied by a couple thousand cruisers — wouldn't dock 'til late that night. That meant our cruise wouldn't start until Dec. 14. The loss of a whole day on the ship meant we wouldn't go to Grand Cayman. It also meant for a nice discount, we'd stay in a suite at the Embassy Suites that night. (And we get a discount on a future cruise. Count me in.) Around four the following afternoon, our ship set sail. Shortly thereafter, I got seasick. Don't worry: I didn't barf, and by the time I woke up Wednesday, I felt fine. I gave myself permission throughout the cruise to do a lot of nothing at all (which is really what I needed). But Ster and I also enjoyed a few riveting rounds of UnoStacko (as well as a little game we like to call "What Are You Going to Name Your Kid?"), ate a lot unnecessarily, sipped some drinks, got some sun, toured some Mayan ruins, had Mexican food and margaritas on the beach in Cozumel and laughed really hard on an almost hourly basis.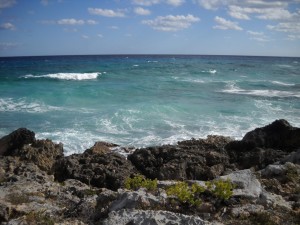 I look back and thank God for the good memories and growing pains. The 10 things I chose don't diminish the meaning in all the things I didn't have room to list. But there are a few other things that I can't not bring up: good things, like all the people I met through work or through friends and online. All the stories I got to write and the great classes I took in school. Another is sad: my Great Uncle Louie died in January. And lots that I won't have room for are funny, like the time Phuong and I were out to lunch at Louis Pappas Market on Bruce B. Downs. After we ate, we both had to use the restroom but we couldn't remember whether the bathroom there had one or two stalls. "You go first," she said. So, I did. Upon my return, I sat down at our booth. Phuong looked right at me and asked, "So was it one or two?" I was taken aback by her question, but I answered anyway. "Uh… number one?" Phuong looked confused. And then, we both realized. She'd asked how many stalls the bathroom has, not what I did while I was in there. We laughed so hard we cried. Several times. For the rest of the day.
Here's to 2011. In the new year, let's pray:
"Lord, help us live so foolishly for you that we draw onlookers and those who would deride us. And while they watch and mock, change all our hearts that we might learn to laugh at the foolishness this world calls normal and run away with the circus that is real life."
Happy new year!