[callout]This is a guest post written by Wendy van Eyck, who blogs at ilovedevotionals.com.[/callout]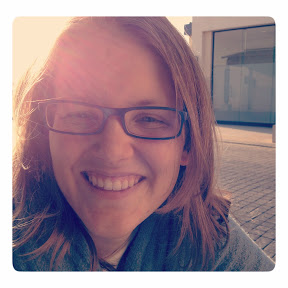 My first kiss happened in the rain.
We were standing in a forest with 100-year old pines spreading a canopy over our heads. Water dripped from the branches onto my pink umbrella as I lent in to taste his lips.
Thirty of our friends and family stood beneath their own umbrellas, unaware that this was our first kiss. The pastor said, "I now pronounce you man and wife."
At 27, I had waited a long time for that first kiss. I had wondered what it would be like, what it would tell me about the man I had just married.
Over the years I had flipped through magazines and seen articles like "5 things you can learn from a first kiss (and one you can't)" and "Kissing can tell you if someone is right for you."
It seemed like so much value was placed on this first locking of lips.
So what did my first kiss tell me?
It told me a lot less then the magazines led me to expect.
It didn't tell me if he was patient or considerate. Dating me for three years without a kiss had already told me that.
It didn't tell me he was confident. I had already walked into enough unknown places with him to know that he was brave and self-assured.
It didn't tell me that he loved me. I knew that because he'd told me, because he treated me with respect and because when I'd given him the chance to walk away he chose instead to fight for us.
It didn't tell me whether he'd be good at making love, either. When he told me he was a virgin, I already knew he would probably be clumsy and nervous, but that was okay because I would be, too.
I guess what I'm trying to say is whether you wait for that first kiss on your wedding day, or share a kiss on your first date, there is more to a relationship then how that kiss makes you feel.
Kissing can be learnt, and improved through practice. Character on other hand is a lot less flexible. If a person angers easily, struggles to show love, is disrespectful to people or thinks only of him or herself these are all warning signs that being a good kisser might not be enough.
Perhaps, instead of asking what can a first kiss tell me, a better question is what can our next conversation tell me? I've realized that if you want to know if the person you are dating is the one for you, you need to use your lips for talking. You need to ask hard questions like, "How do you spend your money?", "What do we want our marriage to look like in 5 years?", "Do you want children?" and "What will we do if can't have children of our own?" You need to keep talking when you want to slam the door and run out the room.
I find I often learn more about people by listening to what comes of their mouths when they stop talking to me. Take the time to learn how your partner talks to his or her mother, father, sisters, brothers and friends. If you want to know what someone's lips will tell you about your relationship you'll find it in the words they speak and the tone of voice they use.
My husband and I spent a lot of time having awkward conversations when we dated and I'm so glad we did. It's been three years, and lots of kisses, since we declared our love on a rainy day. Our relationship has grown, matured, and been tried, especially since my husband was diagnosed with cancer eight months after our vows.
I often think, "what if our relationship had been decided on whether or not there were fireworks when we kissed for the first time?"
Would a kiss have been enough to tell me if our relationship could withstand the anguish of a cancer diagnosis?
However, all those awkward conversations meant that when the time came to talk about storing sperm, and high-risk treatment options, we had some experience using our lips to make it through the tough stuff that every relationship encounters.
A first kiss can be magical or it can be awful but what it can't do is determine the quality of your relationship.
[callout]Wendy van Eyck lives in Johannesburg, South Africa and is married to Xylon, who talks non-stop about cycling, and makes her laugh. She writes for anyone who has ever held a loved one's hand through illness, ever believed in God despite hard circumstances or ever left on a spontaneous 2-week holiday through a foreign land with just a backpack. You can follow Wendy's story and subscribe to receive her free ebook, "Life, life and more life" at ilovedevotionals.com. She would also love to connect with you on Facebook and Twitter.[/callout]