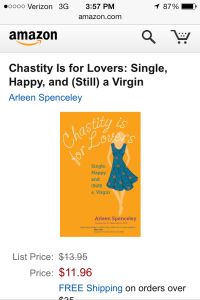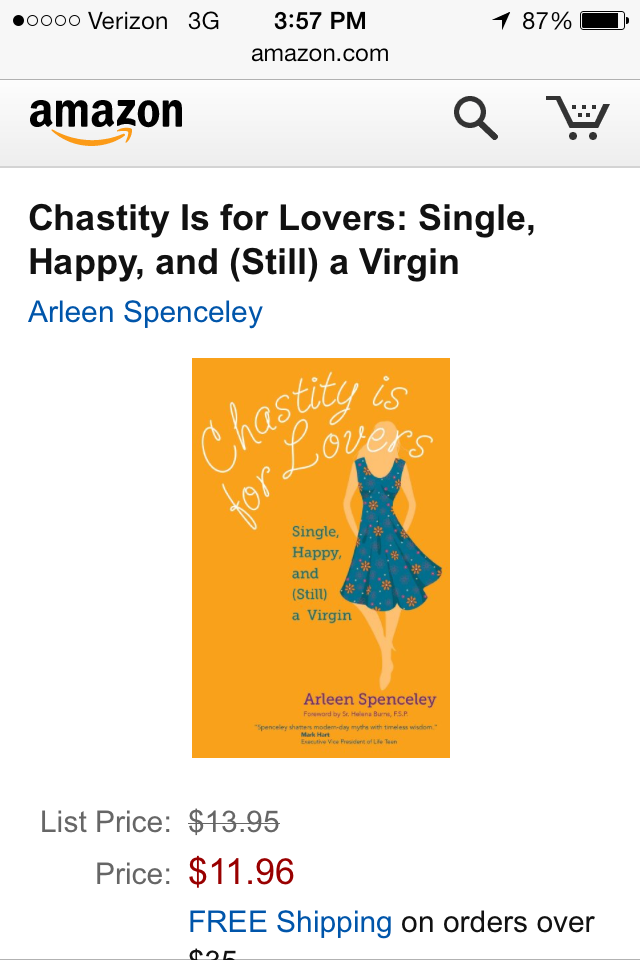 Happy Monday! Hope you had a blessed Easter Sunday. No full blown post today, as I took the weekend off from bloggin' to edit the book again, and to celebrate the resurrection. But I do have an announcement:
While Chastity is For Lovers launches on Dec. 8, you can reserve it now on Amazon. Few moments are so surreal (or humbling!) as stumbling upon your own book on the Internet. Click here to pre-order your copy.
And, ICYMI, if you're in or near the Tampa Bay Area, mark your calendar for one of a couple book launch parties (where you can buy a copy and hang with me IRL). Click here for deets.