[callout]This post is an excerpt from chapter 5 — "Love: The Hardest Thing You'll Ever Have to Do" — of my forthcoming book, Chastity Is For Lovers: Single, Happy, and (Still) a Virgin, (Ave Maria Press, 2014).[/callout]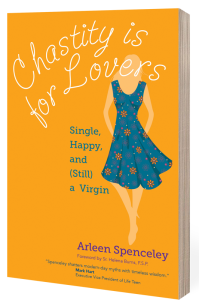 In the dark on the seventh deck of a Miami-bound cruise ship, I curled into a comfy chair to the left of the stage in the Latin club.
A Dominican quartet played live music. I sat alone, up late for the last night of my trip.
I tipped back my glass of ice water to take a swig, and the giant white napkin I at first didn't know was stuck to the glass's bottom shone like a beacon in the night.
Smooth.
I laughed at myself when I noticed the napkin, tore it off the tumbler's sweaty bottom, and made another, more startling discovery: the Dominican quartet's drummer probably saw it happen. He had a smile on his face, at least, and a güiro in his hand, while he watched me from behind his drum kit. I smiled back and nodded to the beat of the merengue he played.
While we held eye contact, my heart stopped before it pumped faster, and I blushed and got butterflies. For no sensible reason, I wanted to meet him. I had to meet him. I also had to get some sleep, in order to be ready to debark at the port at 7:00 a.m. Continue reading "An Excerpt From Chapter 5 of 'Chastity Is For Lovers'"