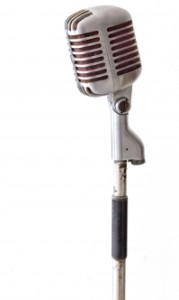 A week ago today, I sat on a red bar stool in front of a podium in the youth center at Christ the King Catholic Church in Tampa. But that night, there weren't any youth.
Instead, young adults showed up who are part of the parish's young adult ministry and I got to do two of my favorite things:
Meet new people and talk sex.
The topic for the talk I gave was "Why Saving Sex For Marriage Doesn't Doom It," ambiguous on purpose because saving sex dooms neither sex nor marriage. The goal of the talk is in part to tell my story, that of a 27-year-old virgin whose career in journalism was the catalyst for her closer look at the Church's perception of sex versus the world's. It is also in part to rebut what the world says about saving sex (that it results in doom), and to prepare the people I meet to do the same.
I write about this today for two reasons:
One: I am grateful to CTK Young Adults for the opportunity to chat and for the discussion that followed (which was so good we took it to the parking lot after we got kicked out).
Two: I want to do it again this summer and fall, and this time for the young adults, parents, or staff at your church (Catholic or not). Priority one, as a resident of the Tampa Bay Area of Florida, is to travel throughout it. (But if your church is elsewhere, let's talk travel or video chat.) For information, send me a note at arleenwrites at gmail dot com. Looking forward to meeting up.
– – – –
Click
here
to view my current schedule.