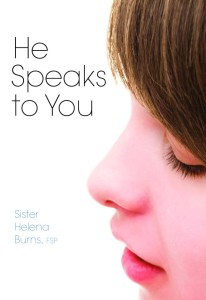 So I'm a fan of Sister Helena Burns, the fabulous "media nun" who graciously stuck a link to my recent Tampa Bay Times sex essay in a blog post she wrote about the movie Magic Mike.
But that's beside the point.
The point is I recently ordered her new book – He Speaks to You – and got it in the mail today. The book is a collection of reflections written for young women, and there's one for each day of the year. When I ripped open the package today, I flipped the book open at random.


You know what page it opened to? The one for July 16.


Which is today.


BOOM. Monday miracle.


– – – –


Click here to read Sr. Helena's blog.


Click here to learn more about He Speaks to You.