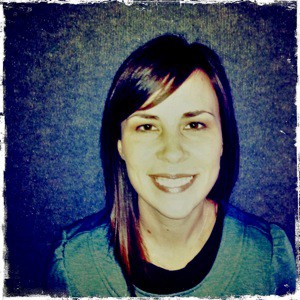 Guest blogger Abby Brundage!
It was a bad fight and it all stemmed from an assumption. I'm not taking 100% of the blame, but I will say that I should have given my husband the benefit of the doubt.
He had a social engagement for work that I thought would get him home by dinner time. When we spoke on the phone I expected that he would be pulling in the driveway. He was actually pulling out of the parking lot. An hour from home. During rush hour. Not happy.
I'll cut to the chase. I accused him of putting work before me and our son. He freaked on me and said, "You should always assume that I would rather be with you and our child than at work! Why are you so quick to think the opposite?!" It was loud and emotionally-charged. I sat in the closet and cried as pork chops burned on the stove and smoke filled the kitchen.
Don't you want the best to be assumed about you or do you always want to have to defend yourself to your spouse? I know there's a fine line between doing this and just being naive and ignoring signs of trouble, but that's where trust and communication come in. It's all on the recipe card for a healthy relationship.
We let a little voice in our head inject bits of poison. This poison causes us to make false accusations, assume dishonesty or lack of concern and doubt our spouse's commitment.
Whose voice is that? I don't feel like it's mine but it is. It's my own insecurities. Why would he want to be home shoving food in a baby's mouth and helping me prep dinner when he can be rubbing elbows with work buddies? What do I have to offer?
Your spouse chose you for a reason. He would rather be with you than anyone else in the world, but NOT the "you" that is pointing fingers and finding faults. Have confidence that you are worth loving and when you think maybe he did something wrong, give him the benefit of the doubt. Innocence before guilt. He'll appreciate it and you'll save a couple pork chops.
About the blogger: Abby Brundage is the morning show host and promotions director at Spirit FM 90.5, Tampa Bay's Hit Christian Music! She lives in Seffner, Fla. – a suburb of a suburb of Tampa. It's a sub-suburb! She has been married to her husband Josh since 2008 and they have one gigantic son, Liam, age 1. Click here to read her Spirit FM Mom Squad blog.
– – – –
Relationship Tips is a series of guest posts. Click here to read all the posts in the series.