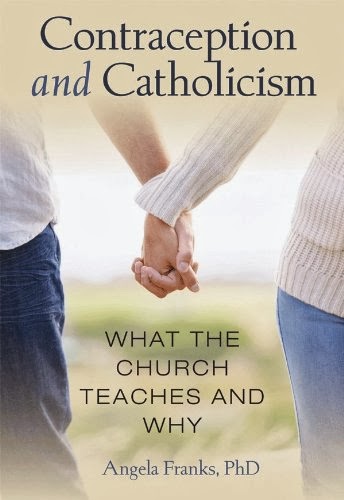 Writing my own book hasn't left a lot of time for reading. So when I received a copy of Contraception and Catholicism: What the Church Teaches and Why by Angela Franks, Ph.D., I thought it would have to wait. But the book — just 113 pages — looked so short I gave it a shot.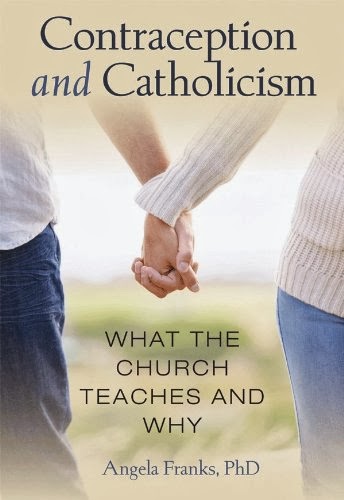 Franks identifies what the Church teaches and explains why it does with a clarity and a succinctness that exist because of the book's brevity, not despite it. I agree with Church teaching about contraception but historically have had a hard time finding the right words to use when explaining it to somebody who doesn't.
The book bridges the gap between us. It's a refresher for people who practice Church teaching and an education in it for people who don't. It's a tool to use to refine what you'll say when you're faced with naysayers and a book to consider reading if you're one of them. Plus, it's a quick and easy read (I read it in full in less than a day!).
Below, you'll find five of my favorite excerpts:
"The broader culture is not very healthy when it comes to sexual matters. Could it really be trusted on contraception?" -page 3
"The egoist accordingly finds it hard to see a different between the person who contracepts and the person who uses NFP to avoid pregnancy because what happens between the ears — the intention — is the same: both wish to avoid pregnancy. The action must be the same, right?" -page 52 (The answer is no — you'll have to read the book to find out why!)
"No one is being trained to be a good spouse, but everyone is being sexualized." -p. 75
"Our culture seems to think that abstaining from sexual activity for just about anyone, at almost any age, and in almost any condition of life, is some kind of unthinkable tragedy." -p. 87
"One of the most important things we can do for our children is to provide an atmosphere in which the virtues of piety and chastity are possible." -p. 98
For information about
Contraception and Catholicism
or to order a copy, click
here
.