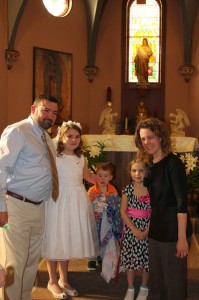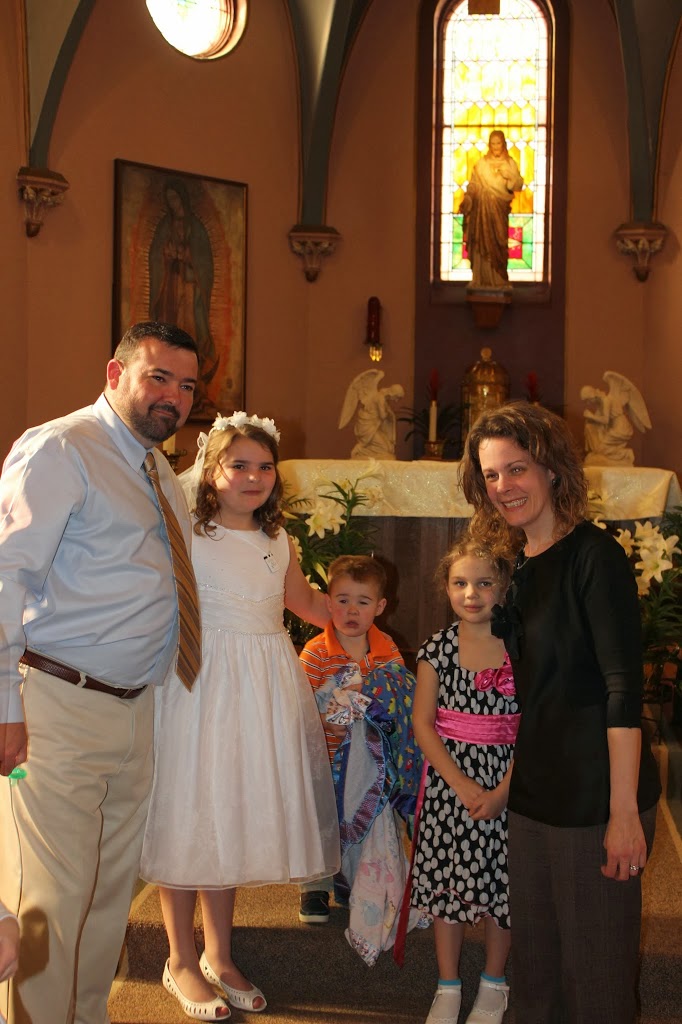 3 Lessons and 2 Tips is a series of interviews in which some of my favorite people (and probably some of yours) share three lessons they've learned by being married, plus two tips for single people.
This edition features Sarah Reinhard, a "Catholic wife, mother, author, writer, blogger, speaker, chugger of coffee" who married her husband in November, 2003 on a day so cold it nearly snowed. Sarah's books include A Catholic Mother's Companion to Pregnancy and Catholic Family Fun. Grateful for the time she took to share lessons and tips with us:

AS: Where and/or how did you meet your spouse?
SR: We met at what I call the Big Green Dealership of Love: the John Deere dealership that we both worked at. I was working the parts counter and he was a mechanic. Every time we talked, it felt like a grown-up was really taking me seriously. Eventually we started dating. And now we've been married almost 10 years and we're blessed with three kids.

AS: What's the first lesson you've learned by being married?
SR: Don't speak badly of your spouse. Ever. Not even in your mind.
AS: And the second lesson?
SR: Laugh together. A lot.
AS: And the third?
SR: Make time for each other. Even when you're too busy. It's the most important investment you'll make in another (aside from making time for God).
AS: What's one tip for readers who are single?
SR: God's got your back. Yeah, yeah, I know it sounds like an empty sort of comment, but there's hope and God knows what's best.
AS: And a second tip for singles?
SR: Enjoy life in the present. It will change soon enough, so enjoy what you have.
– – – –
Connect with Sarah: Read more about Sarah's work at snoringscholar.com.
Click here to read all the posts in this series.