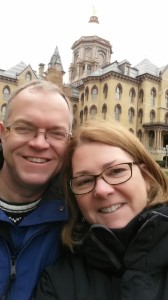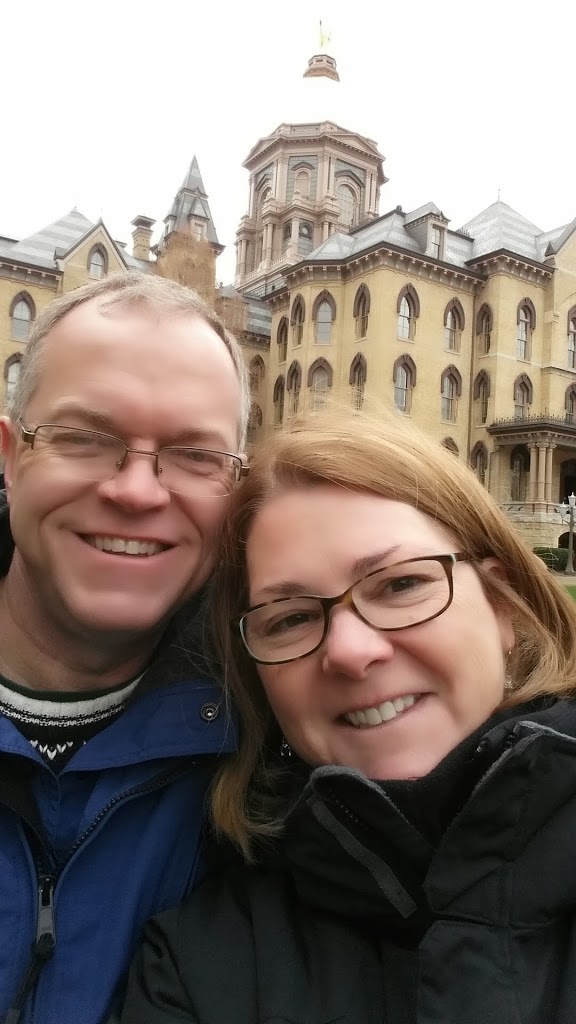 3 Lessons and 2 Tips is a series of interviews in which some of my favorite people (and probably some of yours) share three lessons they've learned by being married, plus two tips for single people.
This edition features Lisa Hendey, "the founder and webmaster of CatholicMom.com and the author of A Book of Saints for Catholic Moms: 52 Companions for Your Heart, Mind, Body and Soul and The Handbook for Catholic Moms: Nurturing Your Heart, Mind, Body and Soul. She married her husband, Greg, in 1986. I'm excited she took the time to share with us:
AS: Where did you meet and marry your husband? 
LH: Greg and I met as juniors at the University of Notre Dame. We had mutual friends and would occasionally see each other while crossing campus. We began dating in the Fall of our senior year. We were married a year after our graduation from Notre Dame, on May 31, 1986 at the Basilica of the Sacred Heart on campus. As you can imagine, being married at our University was a blessing not only for us, but also for our family and friends. The Basilica is such a special place! An Irish priest – Msgr. Michael Collins – who was a lifelong family friend of mine from California officiated at our wedding.
AS: What's the first lesson you've learned by being married?
LH: Keep God at the center of your marriage. Continually pray for one another and with one another.
AS: And the second lesson?

LH: Enjoy each other. Greg and I don't have identical interests, but we've learned to enjoy each other's favorite pastimes. This enables us to spend our leisure time with one another, rather than away from each other. I'm not saying by any means that we are constantly together – we both have active careers and hobbies we enjoy. But we strive constantly to put our relationship first. Have fun with one another!
AS: And the third lesson? 

LH: Maintain open lines of communication, especially when you are most busy. Do not make important decisions without speaking with each other. Have stressful conversations in private, rather than in public.
AS: What's one tip for readers who are single?
LH: Don't rush into anything and do not compromise your values simply because you desire a relationship.
AS: And a second tip for singles?

LH: Remember that God has a perfect plan for your life! Pray for his will – not your own – to unfold in his time. Pray for the grace to be open to life's adventures as they come. Use the extra time you may have to serve the world around you.
– – – –
Connect with Lisa: Follow her on Twitter @LisaHendey.
Click here to read all the posts in this series.