Five years ago, desperate to escape the stress and depression that plagued me, I sent a short email to my friend Jeremy. I hoped his response would help me find some freedom.
"How do you handle stress?"
Here's what he wrote back:
"I look at this: http://www.solarviews.com/raw/earth/earthafr.jpg"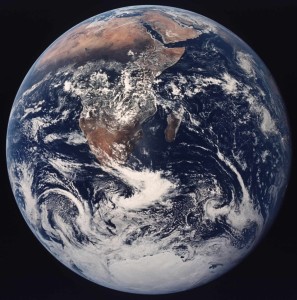 I think we all have something to learn from Jeremy.