Happy anniversary to me!
Today, I celebrated my second anniversary as a person who isn't on Facebook. It was magical — dancing, flowers, chocolate covered smartphones. You name it.
All right, actually — I woke up, went to work, had a bagel. But when I thought of it, I read THIS, the first Facebook story of mine to be published. I wrote it in 2005, a) before I was good at writing and b) because I — adorably — thought this new "server" called "thefacebook" (Yes, kids, it was called that.) was fascinating. Little did I know "fascinated" would morph over time into "passionately against" and play a giant role in my life and career. Anyway, once again — seven years later — my apologies to Bobby Lewis (That'll only make sense, friends, after you read what I wrote for the Oracle.).
But back to my day — I quietly reflected on what I really can't believe: it has been two years.
Two years since, when I tried to quit, Facebook said this: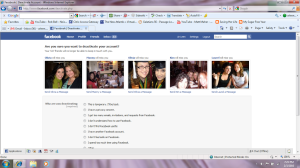 I wonder if they DO miss me.
Sneaky, sneaky — but, "Sorry, Facebook," I said. "Olivia, Manny, Olivia, Kim and Laurel will have to suck it up." I pressed on toward deactivation.
Obvs, "I spend too much time using Facebook." So I selected it. Which I figured would finish the process. Only, I was wrong.
"I know me better than you do, FB. It'll never work." -Me.
Needless to say, I had to know what other ploys to coerce a person into not quitting helpful hints Facebook planned to offer. So, I tried a couple other selections: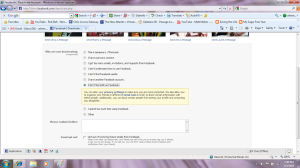 and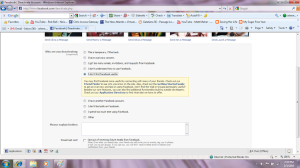 Silly Facebook.
Unconvinced, I continued toward deactivation. One step remained: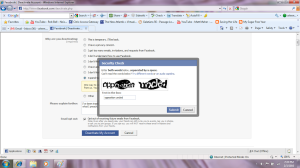 What you can't see under the security check is something like
"I've been trash talking social media for years. It's time to
practice what I preach."
I just had to type "opposition uncled," and it would be finished. I would have no Facebook account.
And so…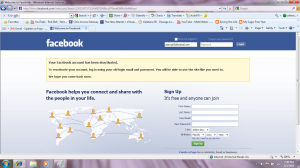 Please don't email adawg85@hotmail.com. I don't remember the password.
I did it.
I really did it.
And I really don't miss Facebook.