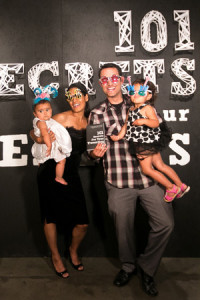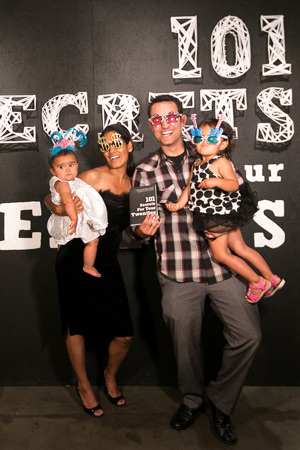 3 Lessons and 2 Tips is a series of interviews in which some of my favorite people (and probably some of yours) share three lessons they've learned by being married, plus two tips for single people.
This edition features Paul Angone, author of 101 Secrets for your Twenties (Moody Publishers), as well as speaker, humorist, and creator of AllGroanUp.com — a place for those asking "what now?"
AS: How did you meet your wife?
PA: Since both of us were living in California, it only made sense for my wife and I to meet in Wilmore, Kentucky. We were both right out of college, both working at our alma maters as admissions counselors, and both attending a conference for college admissions professionals in Kentucky.
The last night of the conference, over a 75-person game of hide-and-seek and a bet (long, funny story that was amazingly awkward and awkwardly amazing), we hit it off and were dating soon afterward.
The night I met her I thought she was so far out of my league that I didn't have a chance. We were married July 6th, 2008 in San Diego. I know I'm supposed to say my wedding was the best night of my life. But…seriously it was the best night of my life. She's still way out of my league, but please don't remind her of this fact.
AS: What's the first lesson you've learned by being married?
PA: As I write as Secret #80 in my book 101 Secrets for your Twenties, "Marriage will NOT fix any of your problems…No, marriage actually puts a magnifying glass on how many problems you really have." Your spouse will have the amazing ability to open closet doors and find monsters you thought you'd hidden to perfection.
AS: And the second lesson?
PA: Again as I write in my book, "Marriage in your 20s feels a lot like playing House." You envision getting married and having it all figured out. You don't. And never will. Everybody thinks they know how to be married until they are actually married. My wife and I quickly realized–marriage doesn't define us, we define it.
AS: And the third lesson?
PA: Whenever in doubt, do the dishes.
AS: What's one tip for readers who are single?
PA: As my mentor told me, ""stop focusing so much on finding the right person and start focusing on becoming the right person." This is not a challenge to be perfect. Again we'll never have it all figured out. And it doesn't mean we should stop intentionally looking for the right person. However, right attracts right. And the more right you are, the more right your relationship will be.
AS: And a second tip for singles?
PA: Enjoy this season. Each stage of life has it's pros and cons. Focus on the things you love because when the next stage comes around, you might not be able to do those anymore.
– – – –
Connect with Paul Angone: Follow him on Twitter @PaulAngone.
Click here to see all the posts in this series.